Biography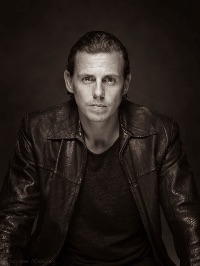 Dutch actor Mike Weerts starts his career in 2005 after graduating from dramaschool in Eindhoven. Since then, he works continuous in theatre and plays leading roles in many award-winning films and TV series.
The audience knows Mike as Arnold in Moeder, ik wil bij de revue (Rita Horst), Jasper in Project Orpheus (Allard Westenbrink), as Danny in Voetbalvrouwen (Vincent Schuurman) and as Alex Weert in Celblok H. On the big screen, he plays in Borgman (Alex van Warmerdam), De Bende van Oss (Andre van Duren) en Op de Dijk (Mirjam de With).
In het theatre he appeared in Dansen met de vijand, Baantjer, the musical Petticoat, Hendrik Groen – Zolang er leven is and All Stars the musical.
His first lead he plays in As If I'm Crazy (Frank Lammers), based on the same book by Michiel Stroink. Mike himself was the initiator of this feature and was also one of the producers.
Besides acting he is often asked as Voice-Over for commercials or cartoons.
In 2022 Mike will be one of the participants in the 22nd season of the RTL 4 program Expeditie Robinson.
Resume
Video
Gallery portrets
Susanne Middelberg
Merel Pics
Varies
Film Stills
As If I'm Crazy
Het bombardement
Moeder, ik wil bij de Revue
De Bende van Oss
Varies
Theatre Stills
Dansen met de vijand
Baantjer
social media
Contact/Bookings
For further Information, bookings or other inquiries, please contact: Montecatini Talent Agency